Setting up your patients is simple!
Step-by-step instructions: set
up your patients with Lens IQ
Using Google Chrome, type into your browser: lensiq.cleriovision.com
You will be prompted to enter your email (use the email you provided to your Clerio rep) and create a password.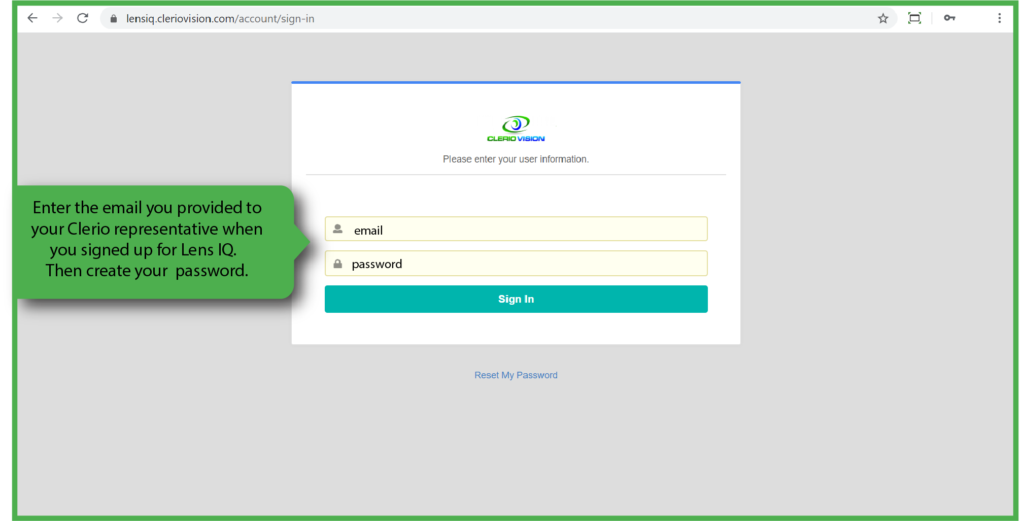 Click on the blue button to add a patient.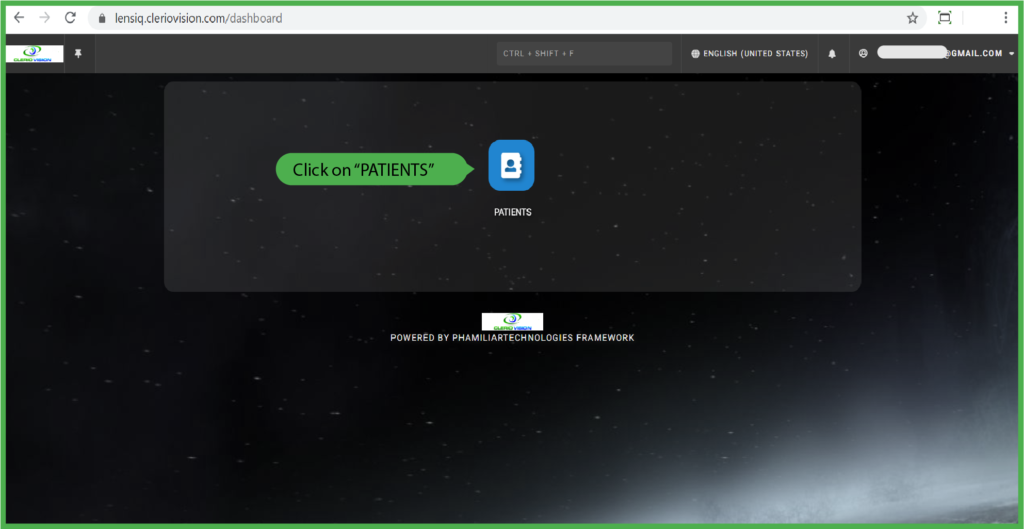 Click the add button on the top left of the screen.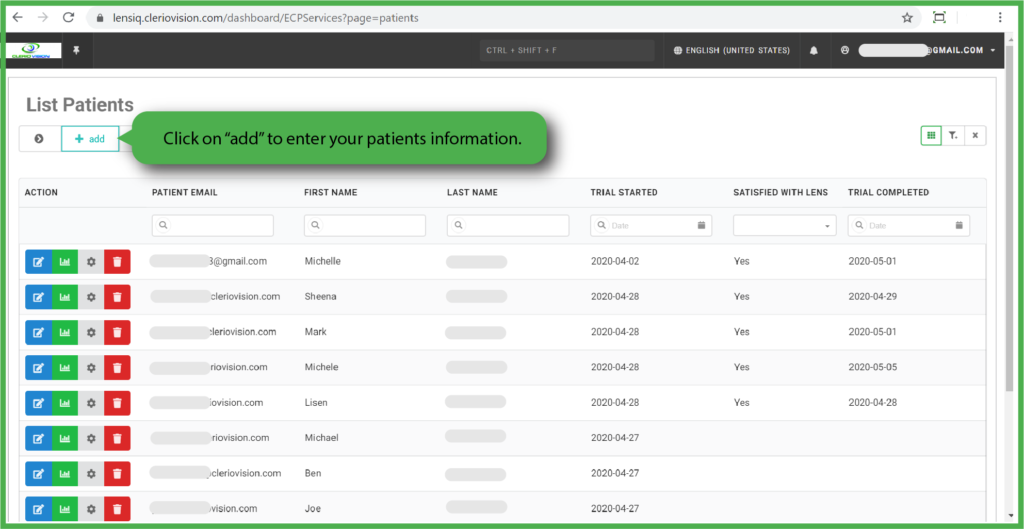 Enter the email address of your patient.  You will be asked to enter it twice to confirm they match.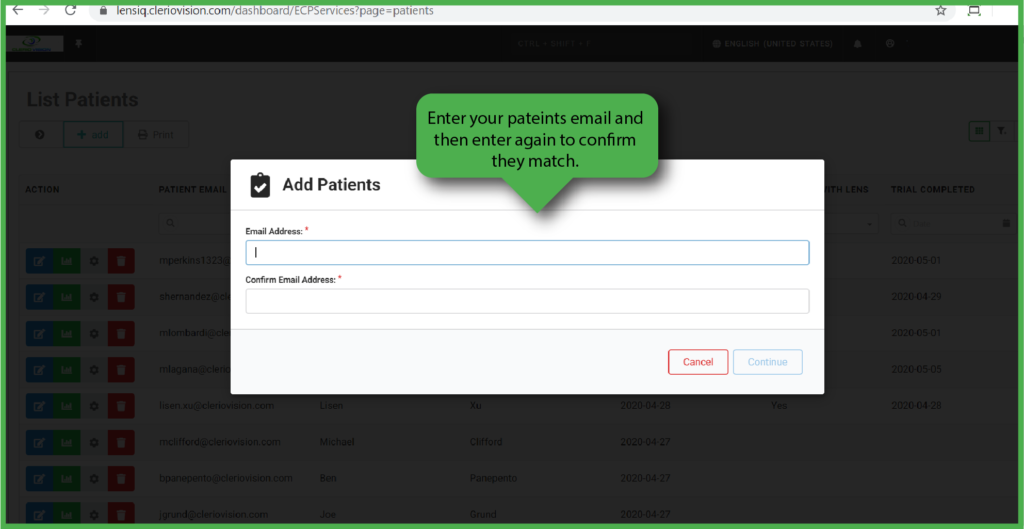 Using the scroll bar on the right, find the contact lens(es) that you prescribed to your patient.  Click on the lens to select or deselect.  Then click save in the bottom right of the screen.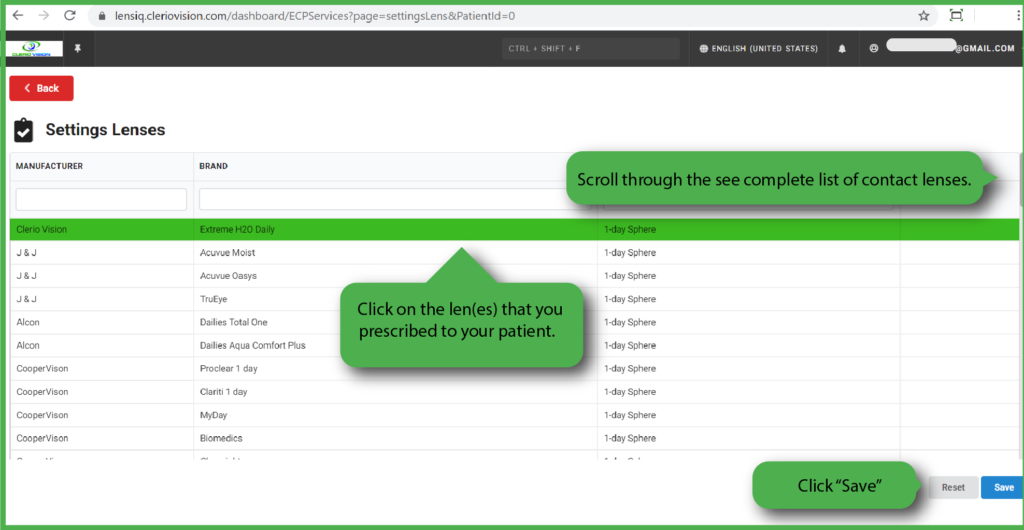 Your patient is now set up and will be able to sign into Lens IQ once they download the app.